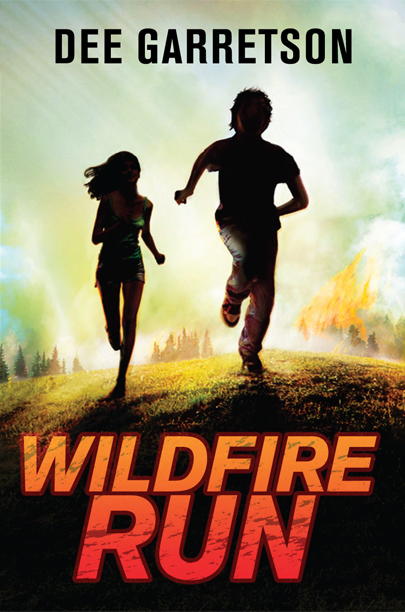 The president's son, Luke, and his friends Theo and Callie are constantly being watched by Secret Service agents at Camp David, the presidential retreat. But when disaster strikes and the security systems go into lockdown, the three friends are suddenly on their own, racing to escape a raging wildfire threatening their lives.
They urgently need a plan: to override the security systems, to save those who were supposed to save them, to get through an impassable gate, and to escape Camp David. The story behind the story is below.
Teacher and Book Club reader guides are available for free download. Click on the tab above
I got the idea for WILDFIRE RUN during 2008 when I realized that whoever won the U.S. presidency that year would have either grandchildren or children in the White House. I've always thought it must be very difficult to be a child of a president, so that gave me a character I wanted to write about. Originally, I was going to set the story in the White House, but I decided it would be too hard to make an exciting adventure set there, and Camp David has not been used very much in fiction.
I did as much research as I could on the layout of Camp David, and ideas began to take shape. It took about a month to figure out enough of a plot to start writing and the first thirty pages were tough! At a certain point though, the story just started to flow. I wrote it more quickly than any other story I've ever attempted.
The very first agent I sent it to rejected it, saying it was way too implausible, but another agent offered to represent it a few months later. The editor who eventually bought the book asked me to revise it extensively before the publishing company would make an offer on it, and I did that, happy to have a good editor to work with.
The story dedicated to my father and I'm very sorry he passed away before he got a chance to read it. There is a lot of my dad in the main character of Luke.
The story behind the story...