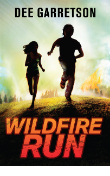 The president's son, Luke, and his friends Theo and Callie are constantly being watched by Secret Service agents at Camp David, the presidential retreat. But when disaster strikes and the security systems go into lockdown, the three friends are suddenly on their own, racing to escape a raging wildfire threatening their lives.
They urgently need a plan: to override the security systems, to save those who were supposed to save them, to get through an impassable gate, and to escape Camp David. Click on the book cover to read the story behind the story
Click here to watch the book trailer.
Teacher and Book Club reader guides are available for free download.
Middle Grade Fiction - Ages 8 to 14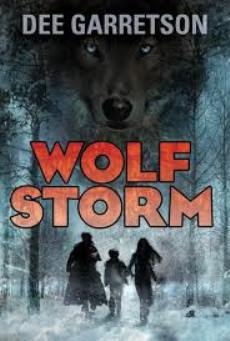 Sometimes filming a movie can go very wrong ... and turn all too real.
Stefan Andris never expected his dream adventure to turn into a real-life survival story.
This is Stefan's big break. He's on location in the mountains far from home for his first movie role, filming a blockbuster sci-fi adventure. The props, the spaceships, and the trained wolves on set should add up to a dream job, but acting turns out to be much tougher than he ever imagined, and he feels like his inner loser is all that's showing through. From the way his famously stuck-up co-star, Raine, treats him, he's pretty sure she thinks so too. And worst of all, no one will believe his claim that there are wild wolves haunting the forest around the set.
When a blizzard strikes, isolating the young co-stars and bringing hungry feral wolves into the open, Stefan must take on his biggest role yet—working together with his co-stars to survive. With no second takes, they only have one chance to get it right. Lights, Camera, Action!